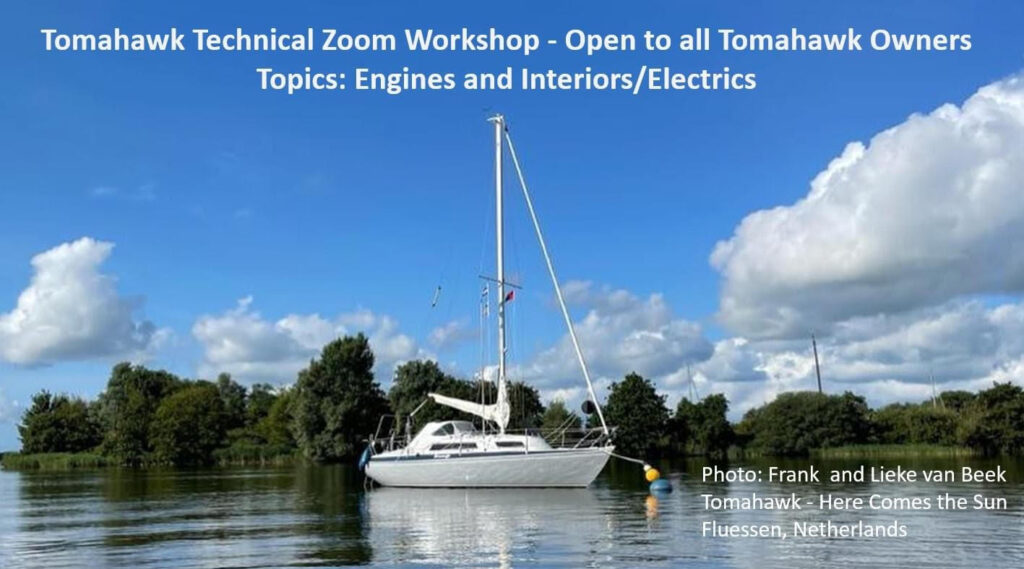 Tomahawk Technical Zoom Workshop
When – Thursday 24th March at 1930 GMT
What to expect?
After the success of our first technical meeting with 18 attendees it was agreed to hold another.
Our second Technical Zoom workshop topics was chosen by your votes and will be on Engines and interiors (including electrics).
This meeting will again be for all Tomahawk owners and organised by the Tomahawk Owners Association.
Meeting format.
Introduction (5mns), Engines (up to 50mns), coffee break (10mns), Interiors/electrics (up to 50mns), meeting wash up (5mns)
To join the Tomahawk Technical Technical Zoom Workshop please click on the link below or input the meeting ID and pass code.
The Link, meeting ID and pass code will appear here on the 23rd March 2022.
Anyone with pictures or sketches that could be useful to share during the meeting, please email to dougbaynton@hotmail.co.uk or send to Douglas Baynton on Messenger, before the meeting.