SASANI – NOW SOLD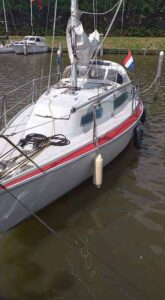 Good Hull cleaned and painted April 2021. The deck, cabin top/cockpit and hatches still need to be painted. Mast, Rigging and engine is in very good condition, many sails. Fin Keel
Tah Tek is up for £4250 NOW SOLD March 2022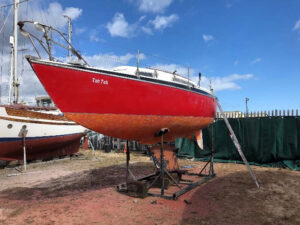 Hatman –
For Sale in Poland, Marina Kamień, Pomorski
A Twin keel Tomahawk in very good condition. For more information please contact: Mariusz Wiktor on
our Facebook group or on Messenger.
Tenera –
Currently lying at Kip marina, Invakip, Scotland
Restoration project!, Outside structurally sound, anybody wishing to purchase
this boat for a nominal fee should contact Ian Rodger (marina manager) on
01475 521485. Otherwise if nobody takes it, It unfortunately will be cut up for
scrap.
TomBoy –
Bangor, North Wales hauled out on her own cradle, for sale for £1!
Tomboy is a 1970's fin keel with a sound hull, Bermuda rig with a furling
head sail and slab reefing. All halyards are led back to the cockpit. She has
a genoa, which had the weather strip repaired a few years ago. There's
also a main and a spinnaker with pole. The Stuart Turner P60 10hp two
stroke was removed, so I have a whole and a part Stuart Turner that needs
sorting and putting back in. It has a transom outboard bracket for my 5hp
four stroke outboard, which I still have. I'd be happy to sell her to a good
home for £1, contact me on Simon Neal email: srneal22@googlemail.com
.For pdf of photos and full inventory contact Doug Baynton email; dougbaynton@hotmail.co.uk
Celtic Rose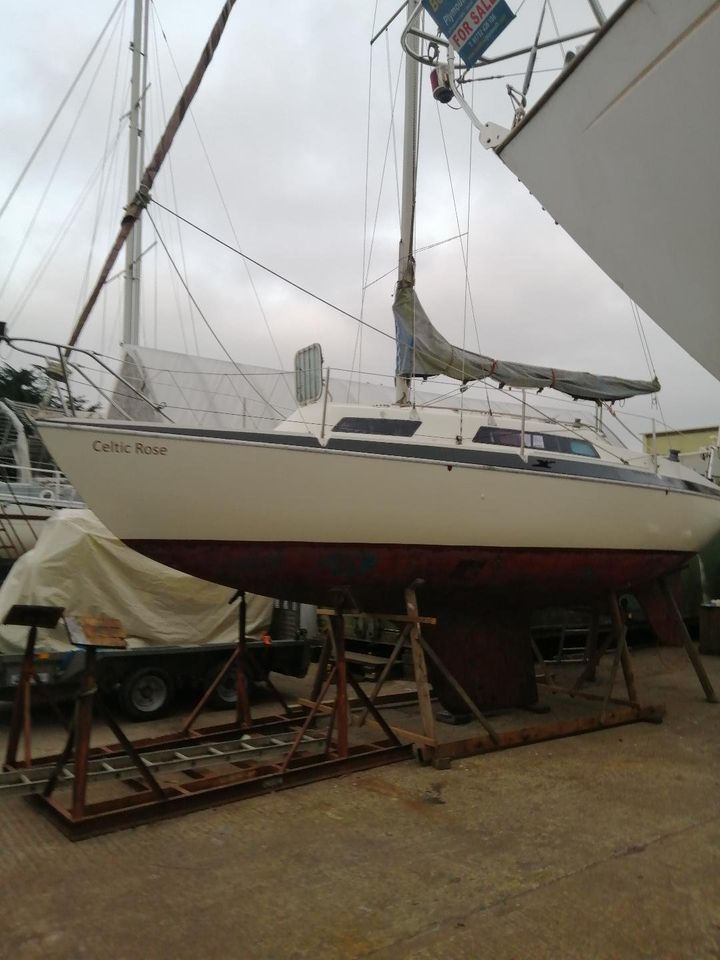 Fin Keel for sale £2,350 River Tamar, Cargreen Yacht Club, Plymouth
Contact Mike Curtis, see link: CELTIC ROSE
Christony 1
Fin Keel for sale £4,000 at Dover Marina
Contact Steve Miller, see link: CHRISTONY1
Juna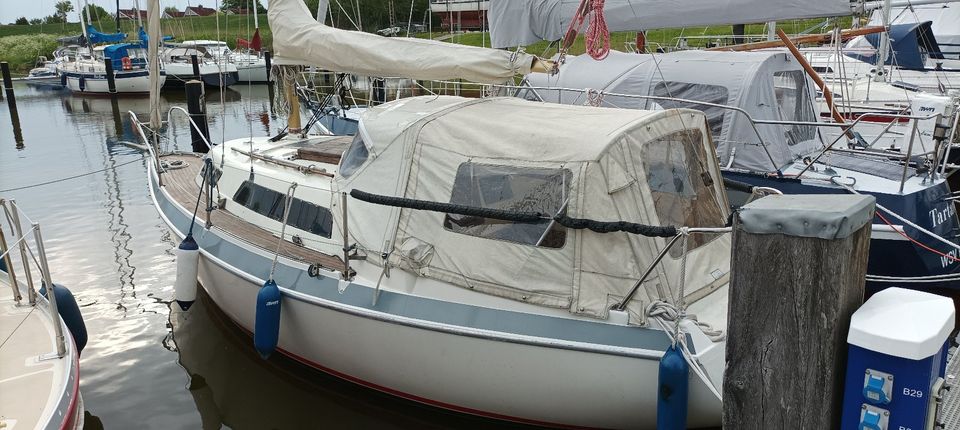 Fin Keel for sale €7,990 Wilhelmshaven, Germany
Contact Tony Walker, see ebay link: JUNA
Souix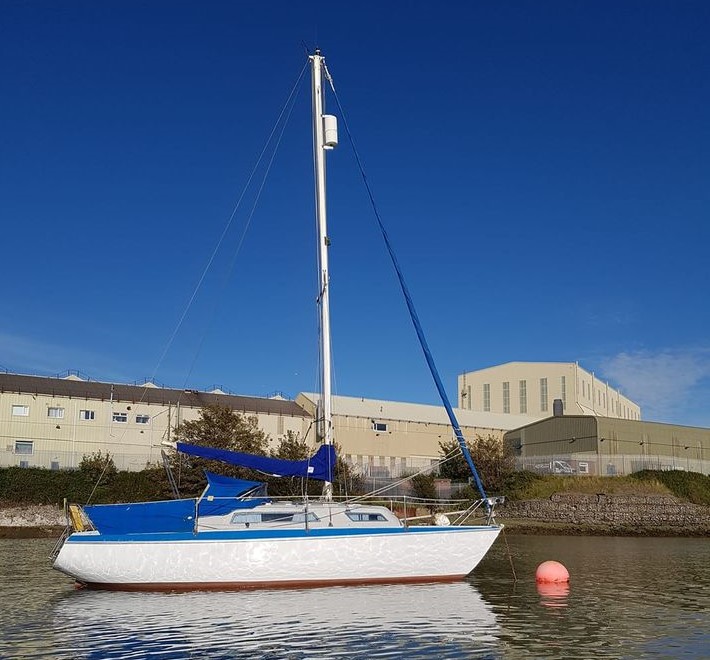 Twin Keel for sale £3,000 at Barrow in Furness
Contact Ian Midgo Short, see Link SOUIX