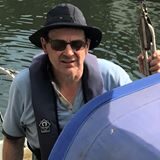 Welcome to the Tomahawk Owners Association
Acting Commodore Roger Bayliss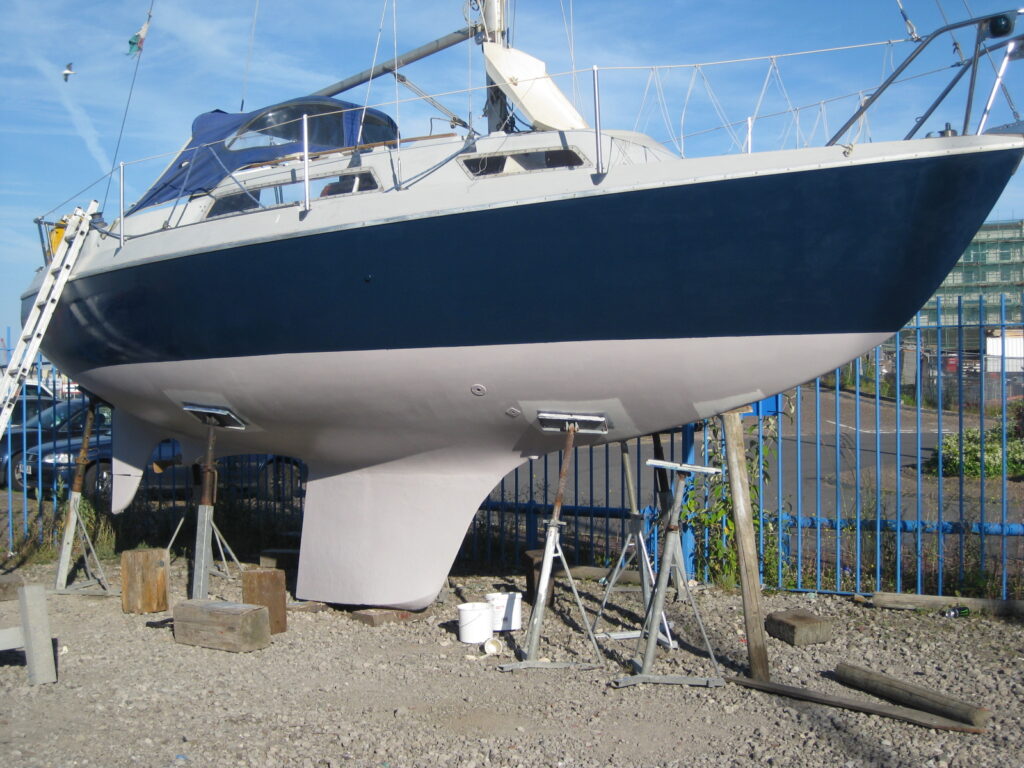 The TOA was formed in 1999 and has members in the UK and around the world. It exists to foster interest in the Tomahawk yacht, to maintain up-to-date technical and also historical information.
The TOA also keeps a watch on the location of as many of the completed Tomahawks as we can, and a link to this map is available for members and non-members alike on this website.
The TOA also provides a contact network and forum for discussion of views and ideas and also reports of sailing events and achievements, including getting back! This is usually via our Newsletter The Tomahawk, which is published several times a year and where we keep members informed of past events and on future plans, as well as technical articles.
Membership
To join the TOA please click on the online or hard copy application forms below.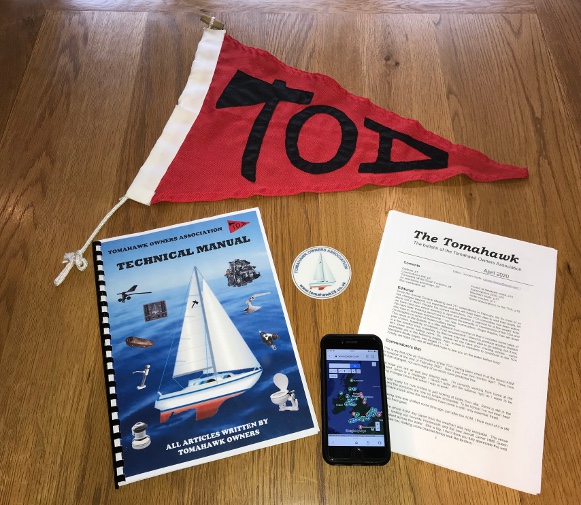 What we offer
A Secure website section providing the opportunity to contact other members, a quarterly Newsletter with members articles, projects and useful advice, members forum, brokerage, boat bits for sale/wanted and rallies. The Tomahawk specification, club events, brokerage and for sale items can be found at the above links but you will need to be a member to add information and view any other pages. Once registered you will receive a Members starter pack which includes Technical Manual, Pennant, car sticker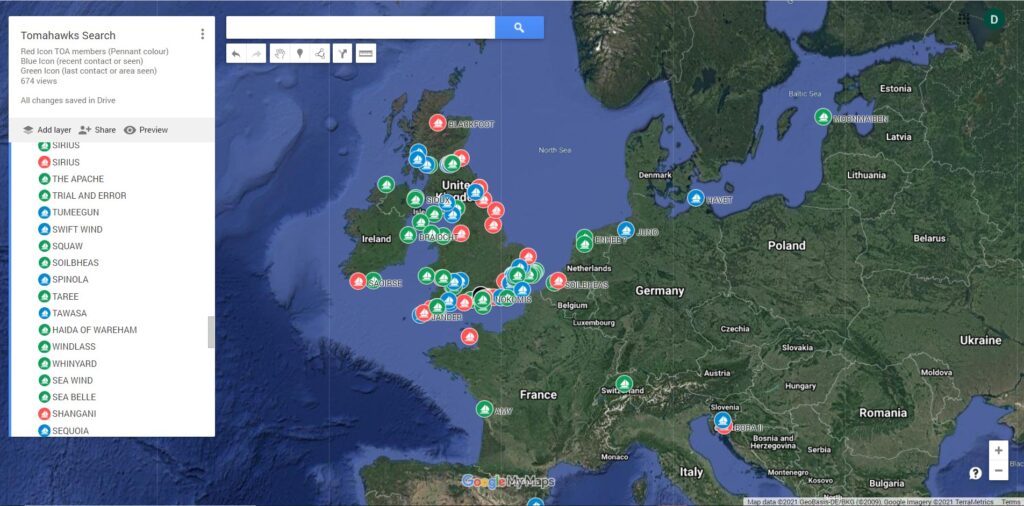 Tomahawk search using Google maps
You can now search for all known Tomahawks anywhere around the world, (currently 140), on your Laptop/PC/Tablet or phone. To bring up the Tomahawk Search map click on locations,
Facebook               The Tomahawk Owners group on Facebook has been set up as a closed group, which allows everybody to find the group, but only shares postings if you are accepted as a Tomahawk owner or friend of one.
If you have an account just login from your Mobile, Tablet or PC and type in the Search box Tomahawk Owners and select it.
You will be presented with a screen, just click on Join Group and when accepted you can; view, write a post, comment on another post, add pictures, add videos etc. We look forward to meeting you.
Members located in Scotland, Wales, Holland, Croatia, South Coast, East Coast and Ireland